Después del 50 aniversario de Silmo hoy es el turno de la marca valenciana MOUET!! Ya os enseñamos unos cuantos modelos de esta joven firma con inspiración en el estilo de vida mediterráneo.
After the 50th anniversary of Silmo today is the turn of the Valencian brand MOUET !! We already show you a few models of this young brand inspired by the Mediterranean lifestyle.

MOUET es un filosofía de vida, una manera tranquila de enfrentarse a lo que nos rodea dejando lo superfluo e innecesario a un lado para centrarse en lo realmente importante. Con varios años en el mercado la firma se ha consolidado como una de las marcas de gafas españolas con mas calidad y con un diseño atemporal y una ejecución exquisita.
MOUET is a philosophy of life, a quiet way of facing what surrounds us, leaving the superfluous and unnecessary aside to focus on what is really important. With several years in the market, the brand has established itself as one of the Spanish eyewear brands with more quality, timeless design and an exquisite execution.

Desde un principio han tenido muy claro que no renunciarían a la calidad y para controlar todo el proceso  han decidido fabricar sus gafas en España con los mejores acetatos italianos y los estándares de calidad mas altos para obtener gafas de lujo para personas que buscan pureza en su aspecto.
From the beginning they were very clear that they would not give up quality and to control the whole process, they decided to manufacture their glasses in Spain with the best Italian acetates and the highest quality standards to obtain luxury glasses for people who are looking for purity in their appearance.

Este modelo BAO es un imprescindible, con forma redonda tiene unas proporciones justas y una hechura que se adapta a cualquier rostro inspirándose en los icónicos modelos redondeados de los 70s con  un tamaño ligeramente mas pequeño que hace que esta gafa quede genial para graduado. El color «cream tortoise dark» es precioso dando el toque atemporal a esta gafa.
This model BAO is a must, with round shape, has fair proportions and a shape that fits any face inspired by the iconic rounded models of the 70s with a slightly smaller size that makes this glasses great for optical. The color «cream tortoise dark» is beautiful giving the timeless touch to this frame.
Os dejamos con las fotos que hemos hecho en el palacio de cristal del Retiro, una combinación perfecta de objetos atemporales de gran belleza. Esperamos que os guste!!!
We leave you with the photos we have made in the Crystal palace of the Retiro park, a perfect combination of timeless objects of great beauty. We hope you like it!!!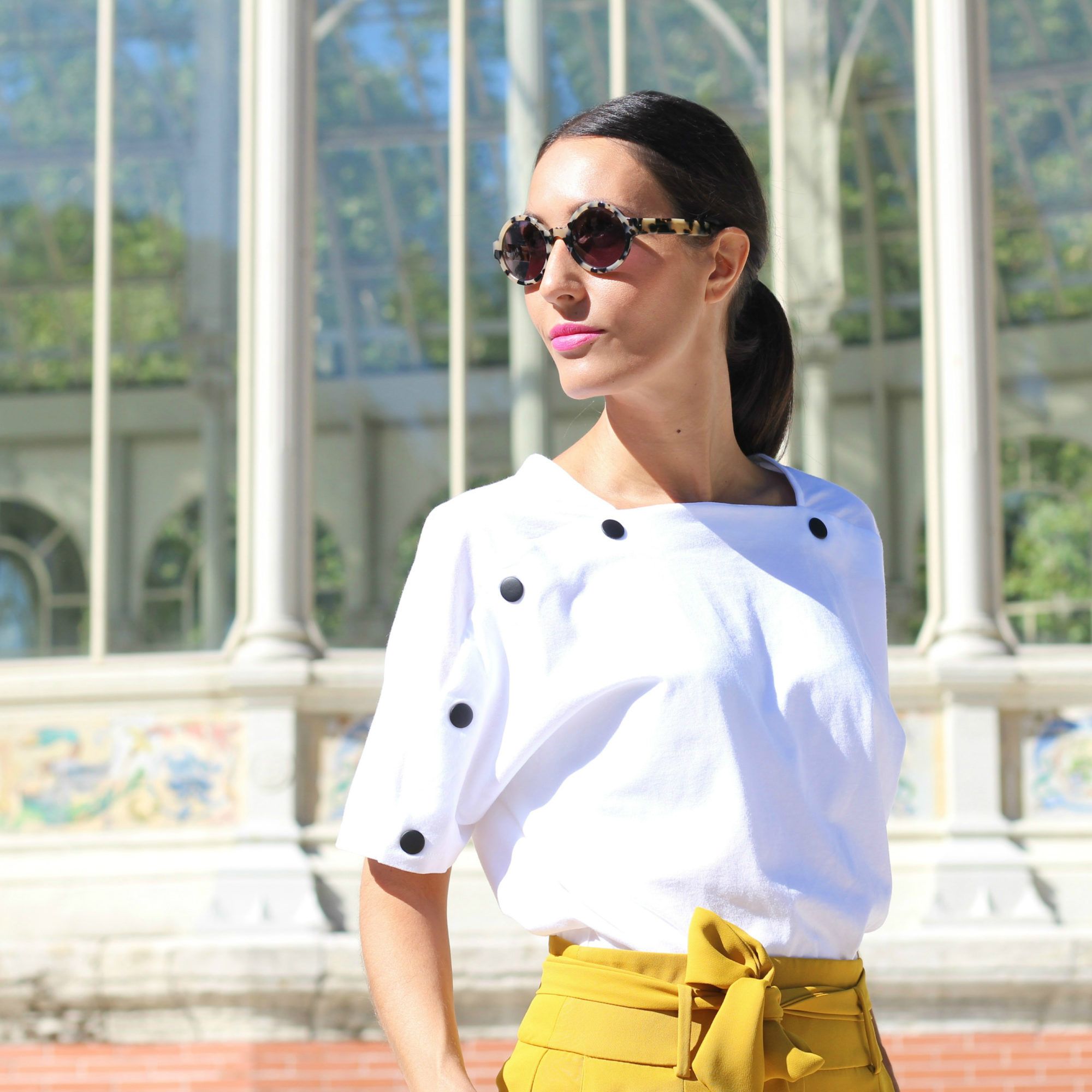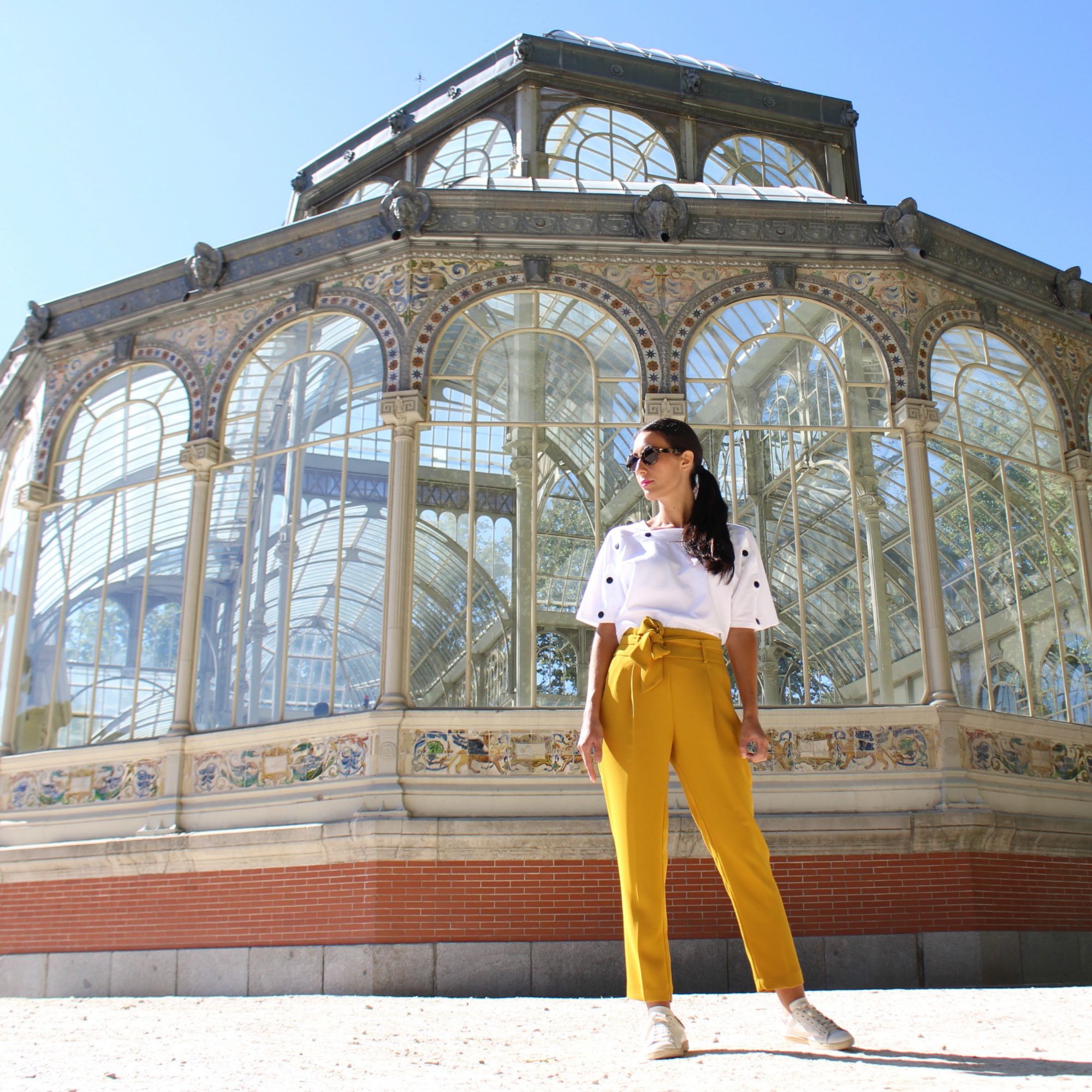 🌼THANK YOU!!! MUCHAS GRACIAS!!! 🌼
Os invitamos a que descubráis el mundo de MOUET, podéis ver más posts en el blog donde a parte de nuestras fotos os dejamos unos videos muy inspiradores que seguro que os van a encantar…Pulsa en la naranja → 🍊
We invite you to discover the world of MOUET, you can see more posts in the blog where to part of our photos we leave some very inspiring videos that surely you will love… Click on the orange → 🍊