Hola!!!! qué tal van vuestras vacaciones?? Nosotros seguimos por aquí así que esta semana os traemos una marca muy especial y es que WLASSES es la primera  y única marca española de gafas de sol creadas mediante impresión 3D láser a partir de polvo de nylon, una pasada la verdad, una nueva forma de crear gafas con nuevos materiales que nos sorprende muy gratamente.
WLASSES es una mezcla de diseño, tecnología, artesanía y moda, y todo esto a través de la impresión 3D, además en cada modelo el usuario puede elegir actualmente entre tres tallas, 6 colores  y 4 tipos de cristales diferentes, por lo que podemos tener a nuestra disposición 258 combinaciones totalmente únicas!!!! La meta de WLASSES es que el usuario pueda diseñar y personalizar su par de gafas e imprimirlas.
Como curiosidad deciros que el nombre de la marca WLASSES  surgió de uno de los fundadores de la marca Alberto Hernández, que es un fanático y coleccionista de gafas, se propuso darle sentido a una nueva palabra, que pudiera leerse igual, significar lo mismo, pero escribirse de manera diferente a la palabra gafas en inglés (glasees) , un crack Alberto!!!!
La primera colección de la marca tiene 4 modelos principales: Wlobetrotter, Wlossy, Wlamour y Wlipster, hoy os enseñamos el modelo WLOBETROTER que destaca por su gran tamaño (en este caso es la talla L) y por estar lleno de detalles, en el frente destaca el doble puente con la W de Wlasses integrada en el diseño así como la forma angulada de los aros. Las varillas contienen el logo en metal y unas aberturas oblicuas que dan un toque deportivo al modelo. El sistema de bisagra con flex esta integrado en el material haciendo que la gafa se sujete con suavidad al rostro. El color azul «klein» es espectacular y monta unas lentes degradadas a juego. La ligereza y la textura del nylon sorprenden por encima de todo al llevarla puesta!
Espero que os guste!! 🙂
---
Hello !!!! How about your holidays ?? We continue here, so this week we bring you a very special brand. WLASSES is the first and only Spanish sunglasses brand that created their frames by 3D laser printing from nylon powder, really cool, a new way to create glasses with new materials that we are very pleasantly surprised.
WLASSES is a mix of design, technology, craftsmanship and fashion, and all this through 3D printing, also in each model the user can now choose between three sizes, 6 colors and 4 different types of crystals, so that we can have 258 available to us totally unique combinations !!!! The goal of WLASSES is that the user can design and customize their pair of glasses and print them.
As curiosity tell you that the name of the WLASSES brand emerged from one of the founders of the  Alberto Hernandez, who is a fan and collector of glasses, he was proposed to make sense of a new word, which could be read equally and mean the same, but written differently to the word glasses in English. Very big, Alberto !!!!
The first collection of the brand has 4 main models: Wlobetrotter, Wlossy, Wlamour and Wlipster, today we show the WLOBETROTTER model that stands out for its large size (in this case is the size L) and for being full of details, in front It highlights the double bridge with W of Wlasses integrated into the design and the angled shape of the rings. The rods contain the logo in metal and oblique openings that give a sporty touch to the model. The flex hinge system is integrated into the material making the frame hold gently to the face. The blue «klein» is spectacular and mounts a degraded blue lenses. The lightness and texture of nylon surprised above all when you wear it!
I hope you like it!! 🙂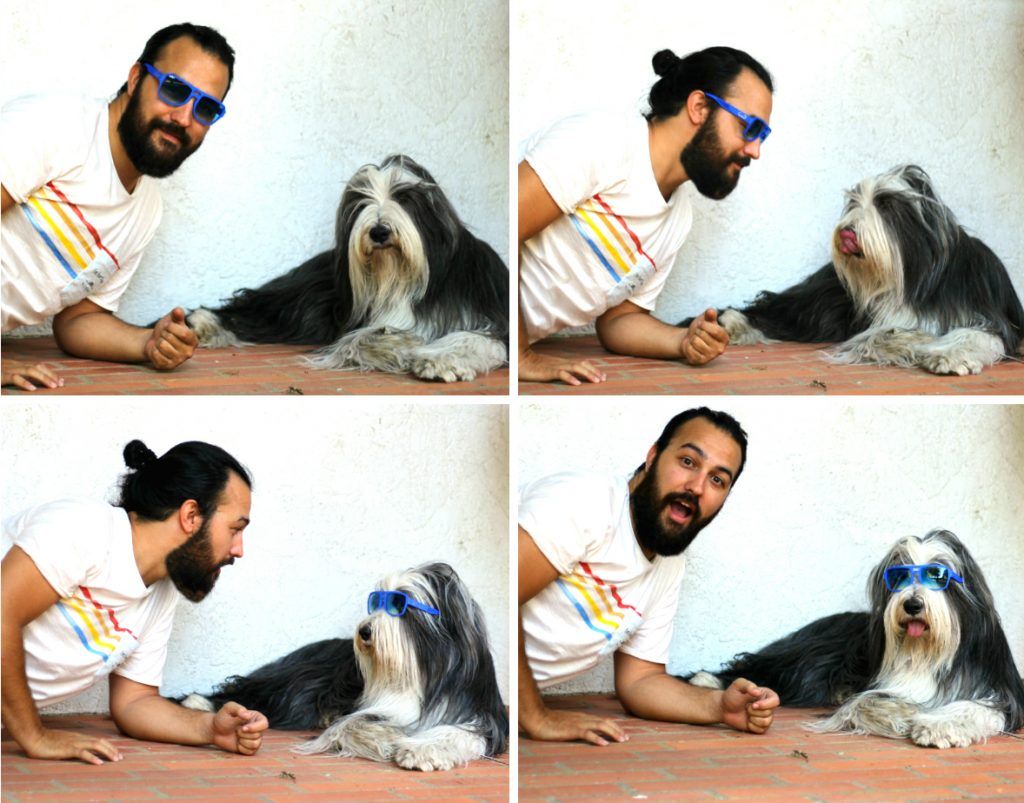 Si quereis saber más a cerca de la impression 3D y sobre el proyecto de Wlasses puedes visitar su pagina web pulsando , como no, en la «w»→ W
If you want to know more about 3D printing and on more about Wlasses you can visit their website by clicking in the «w» → W
Para ver mas posts de WLASSES en el blog pulsa en la carita sonriente → 🙂 
For more WLASSES posts on the blog click the smily face → 🙂