Hello everyone! Impossible not to show you this new model from the BOCCA collection of FACE A FACE in titanium. BOCCA SONG is the first model of this line made of metal and the truth is that the result is surprising and with extreme lightness.
Hola a tod@s!!! Imposible no enseñaros este nuevo modelo de la colección BOCCA de FACE A FACE en titanio. BOCCA SONG es el primer modelo de esta linea realizado en metal y la verdad es que el resultado es sorprendente y con una ligereza extrema.
——

——
The delicacy with which the titanium is cut describes the forms of this subtle and elegant glasses that play with the empty spaces to form volumes, this is the case of the end of the temple  this time in the form of a boot, the main feature of the entire collection.
La delicadeza con la que está cortado el titanio describe las formas de esta gafa sutil y elegante que juega con los espacios vacíos para formar volúmenes, es el caso del zapato de tacón del terminal esta vez en forma de bota, característica principal de toda la colección.
——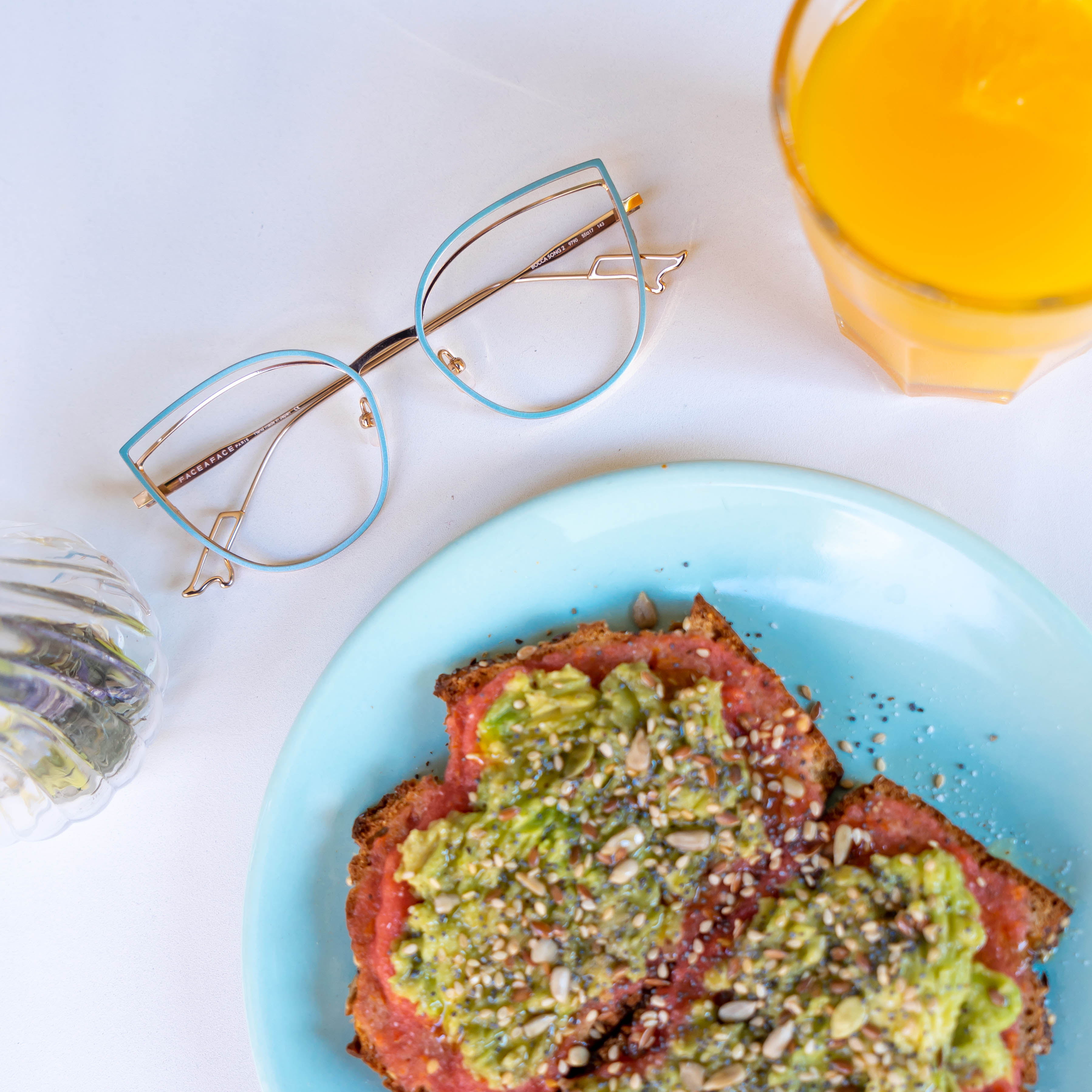 ——
The front is formed by two overlapping silhouettes that again leave a space in the upper area as an «eyebrow» accentuating the «cateye» shape and fitting perfectly to the face features. The choice of the colors is one of the strong points contrasting the gold with a very special blue.
El frente está formado por dos siluetas superpuestas que dejan de nuevo un espacio en la zona superior a modo de «ceja» acentuando la forma «cateye» y ajustándose perfectamente a las facciones. La elección de los colores es uno de los puntos fuertes contrastando el dorado con un azul muy especial.
——

——
BOCCA SONG is a new step in the evolution of this BOCCA collection that was born as an experimentation and has ended up being one of the most complete and innovative collections over the years. We hope you like it!!
BOCCA SONG es un nuevo paso en la evolución de esta colección BOCCA que nació como una experimentación y ha acabado por ser una de las colecciones mas completas y novedosas a lo largo de los años. Esperamos que os guste!!
——

















THANK YOU – MUCHAS GRACIAS – MERCI – GRAZIE
More reviews about FACE A FACE??…. click here → ♥